What the word 'faith' means to me.
In my life so far, I have come to find a truth. Here is a brief presentation of my faith, Faith is strongest in the admittance of ones inability to understand or comprehend. For it is only in surrendering the illusion of control that one can find peace in life. God is far too vast and chaotic a concept to solidify and any human attempt to do so is in vain because of our innate egocentrism. It is...
It's just a demo, so I hope you don't...
Long time
Wow. It has been a very long time since I've posted anything on this page. I just want everyone to know I've got a few new videos I'm going to post soon.. and I plan to continue the drunk phone messages. In fact, I plan in increasing the amount of drunk messages I leave. They are fun. Very fun. my cat is watching me. the end.
Listen
Listen
Dear Media.
The news just told me that 75% of Americans are dissatisfied with "the way things are going." I didn't know there was a poll going on. I wonder if they meant 75% of todays voters are dissatisfied with "the way things are going." But wait, I'm sure not everyone who voted today had the time to fill out a survey.. people are very busy, and I assume the people...
It really sucks to be proven right again.
I guess I have developed a certain expertise in failed attempts at romance.. which is a terrible thing to realize. It's okay though. We'll keep pressing on won't we. Mindlessly hammering at it like idiots. I've only recently noticed that some nails had already been bent.. which is also, subsequently, a terrible thing to realize. It rained a lot today. Did anyone notice? I...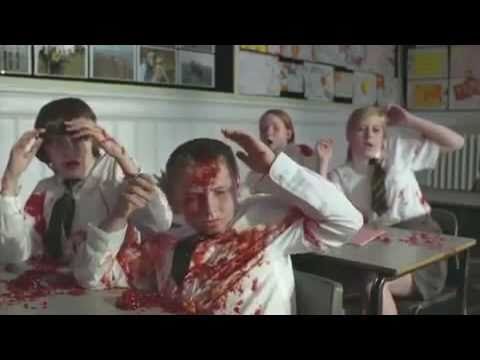 Watch
READY
Watch
A Love Story
Midsummer's Day In a Graveyard.
Midsummer's day in a graveyard. Easyjets crawled across the sky, into the west wind. I read; in loving memory of. And; what will survive of us is love, love is eternal, here rests for a time. Perhaps the dead lie happily in the well-tended plots, or perhaps they prefer the forgotten, overgrown corners. Perhaps they prefer their names obliterated by time and the weather. Perhaps not.  ...
A Few Questions..
On a list of possible songs I could have played tonight, many of which I have written or been a part of writing, how could I have forgotten to write down your song? How could I not have played it? There is no obvious reason why. Separate question (but still similar subject matter): Why, after wearing it all day, does it still feel as though a hat is on your head long after you have taken it off? ...
woops..
I was just very VERY surprised that I had left a new voicemail on my Tumblr.. woops.. I have no memory of that phone call whatsoever.. HA!
Listen
"Cheers" an internal monologue
It's getting colder. The leaves are changing. Life is dying around me. Everyone seems to be commenting on this idea lately, but in me this has sparked one serious and genuine thought: I seem to have developed an indifference to the seasons. Why? I'm not sure. I do love Fall, though this year it seems to be happening outside my window. I can only touch the window pane and...
Hint Hint..
Okay people, here's a hint.. If I don't respond to your text messages, it's more than likely an accident. Don't get all serious about "feeling ignored.." Just because I receive it does not mean I have read it.. and if I've read it, that does not mean I'm in a spot where I can reply to it. It is much easier to read a text that it is to reply to...
...
I'm sorry.. there is no need to explain because at some point I'd be only making excuses for my lack of maturity. So I am sorry because I was the one who was wrong. That is it.
"Clouds dress the sky as wrinkled sheets on a mattress. Heaven is chaos. I..."
Listen
Great advice, but so hard to listen.. GREAT...
I got a Youtube! :-) →
Listen
Watch
I Declare War
"Society often forgives the criminal; it never forgives the dreamer"
– Oscar Wilde (via quote-book)
Oh Muse.. how I love thee! If you can, imagine...
"From that street corner came a song. I can't remember the man, the..."
– Fucking Fun.
write or wrong...
There is a very delicate balance between inspiration and work ethic. At one end, inspiration is the essential part of song writing, but when one takes that inspiration and molds it, shapes it.. then he or she is creating art. It's not enough to feel a feeling, and write it alone. Absorb it. Re-write it. Translate it for others. Question it. Respond to it. Someone once told me that greatness...
Watch
New Song.. I'm kind of thinking it sucks. But I usually do. It's got a pretty fun horn part.. if only my living room came stock with a horn line..
Ladies and Gentlemen, may I introduce to you...
So.. Here We Go.
Welcome to theAndyBellshow. I've never been much on blogging before, but only because I never felt the need to share my awesome opinions with others of lesser stature.. Regardless, I do think there are some people out there who would be interested in and even benefit from my great Kingly thoughts of wisdom from time to time. I may seem pompous or arrogant, but trust me.. it's only my...
Um.. awesomeness in audio format.. enjoy.
"She's the Sun of my Sunset…"
Getting Started..
I'm not sure how all of this works.. any advice would be helpful. Right now I have some issue with the Domain Name on accident.. Anyways.. I'd just like to see how all of this works first..